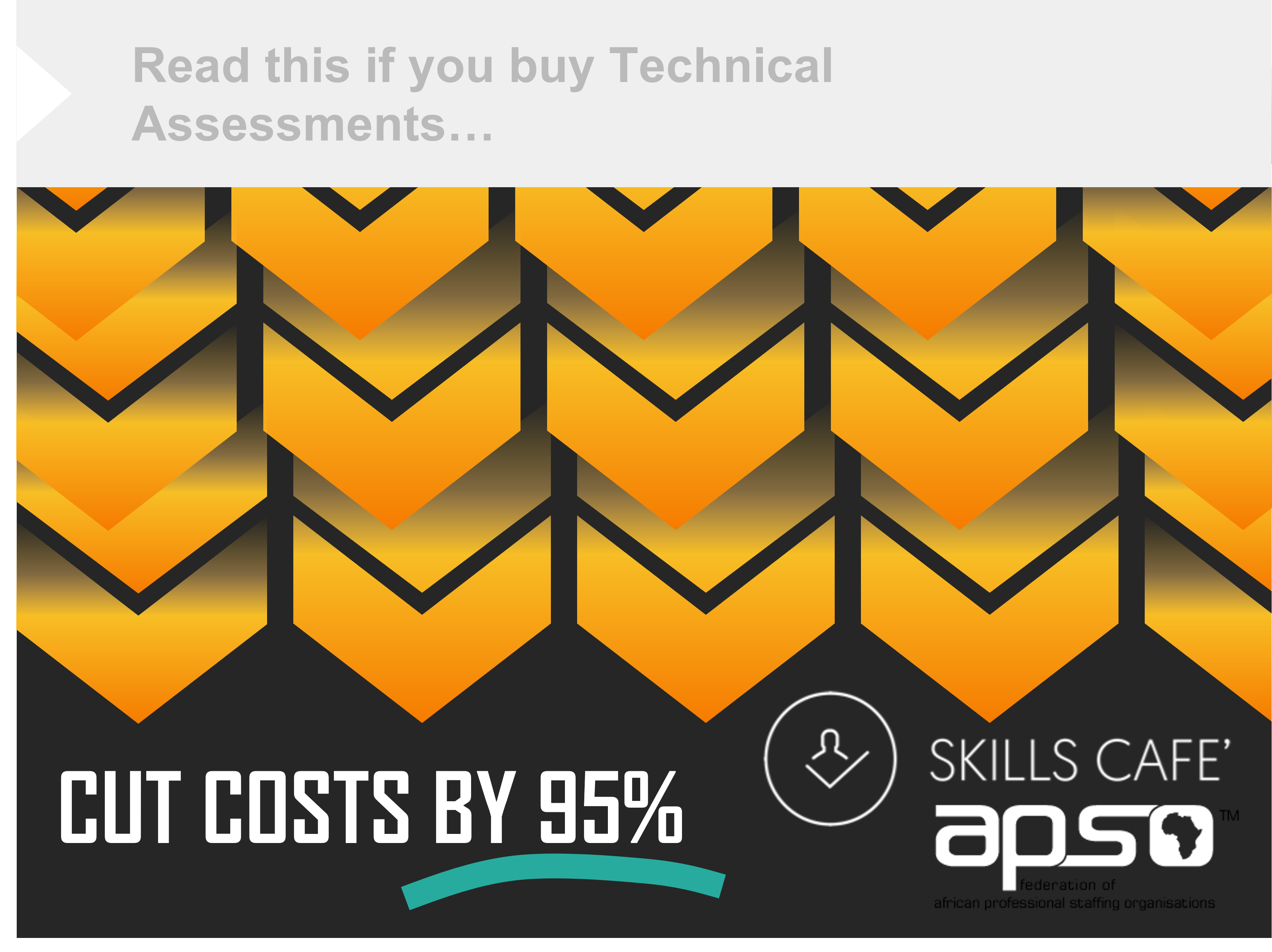 Dear Member
As recruiters we're accustomed to paying premium rates to access technical assessments for candidate evaluation.
How much are you currently paying? R80? R90? Maybe even R100 per assessment? Worse still, if we invest in assessing +/- 4 candidates at the end of our placement process, only one of them will provide us with a return on that investment IF they're placed.
With the Skills Café approach, you can assess candidates for less than R5 per assessment and your spending becomes an investment in your productivity!
You can assess candidates as they apply, ranking themselves automatically for you,

You will have exclusive access to a candidate's assessment results for 28 days,

You will have access to over 150 job assessments for the engineering, manufacturing and call centre sectors. 
If you want to be the first to present candidates to a client, and know that your candidates have the necessary skills required then book a demo of Skills Café and see for yourself.